About Kool Kids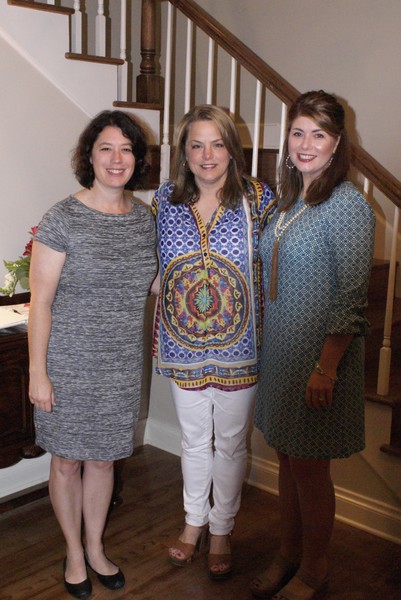 Kool Kids Children's Consignment is originally owned and operated by two sisters and a sister-in-law. After seeing a need for a seasonal children's consignment sale in the Ruston area, we had our first sale in a garage in the hot August heat with 19 consignors. Since that first sale in 2005, Kool Kids has grown to over 300 consignors each sale and fills the Ruston Civic Center twice a year!
Now...Memrie and her daughters, Morgan and Brooke, run Kool Kids with lots of help from our two newest Kool Kids (and one on the way)!
Shopping at Kool Kids is a neat experience! It is rewarding to see our shoppers have fun finding that something special for their little ones. We also enjoy meeting and getting to know our consignors, volunteers, and shoppers. From new moms to grandmothers, we love seeing the familiar faces each sale!
Thank you for your continued support of Kool Kids. We are thrilled to provide this resource to the community and hope that it continues to be a great way for families to sell their items, shop great deals, and save tons!

Kool Kids Children's Consignment
Ruston's seasonal children's consignment sale is held twice a year at the Ruston Civic Center. This phenomenal 4 day event has over 300 consignors participating. We welcome gently used and in excellent condition baby and children's clothing, furniture, baby equipment, toys, games, shoes, bedding, strollers, diaper bags, room décor, school uniforms, and oh so much more!
You will not believe the outstanding prices on our high quality, gently used items. Our sales are typically held in March for our Spring/Summer Sale and prior to school in early August of each year for our Fall/Winter Sale.
We are 100% committed to selling affordable high quality items for your growing family. This is a shopping experience you can't afford to miss!
"Keeping down the price of GROWING up!"